X-Series
Luxury Evolved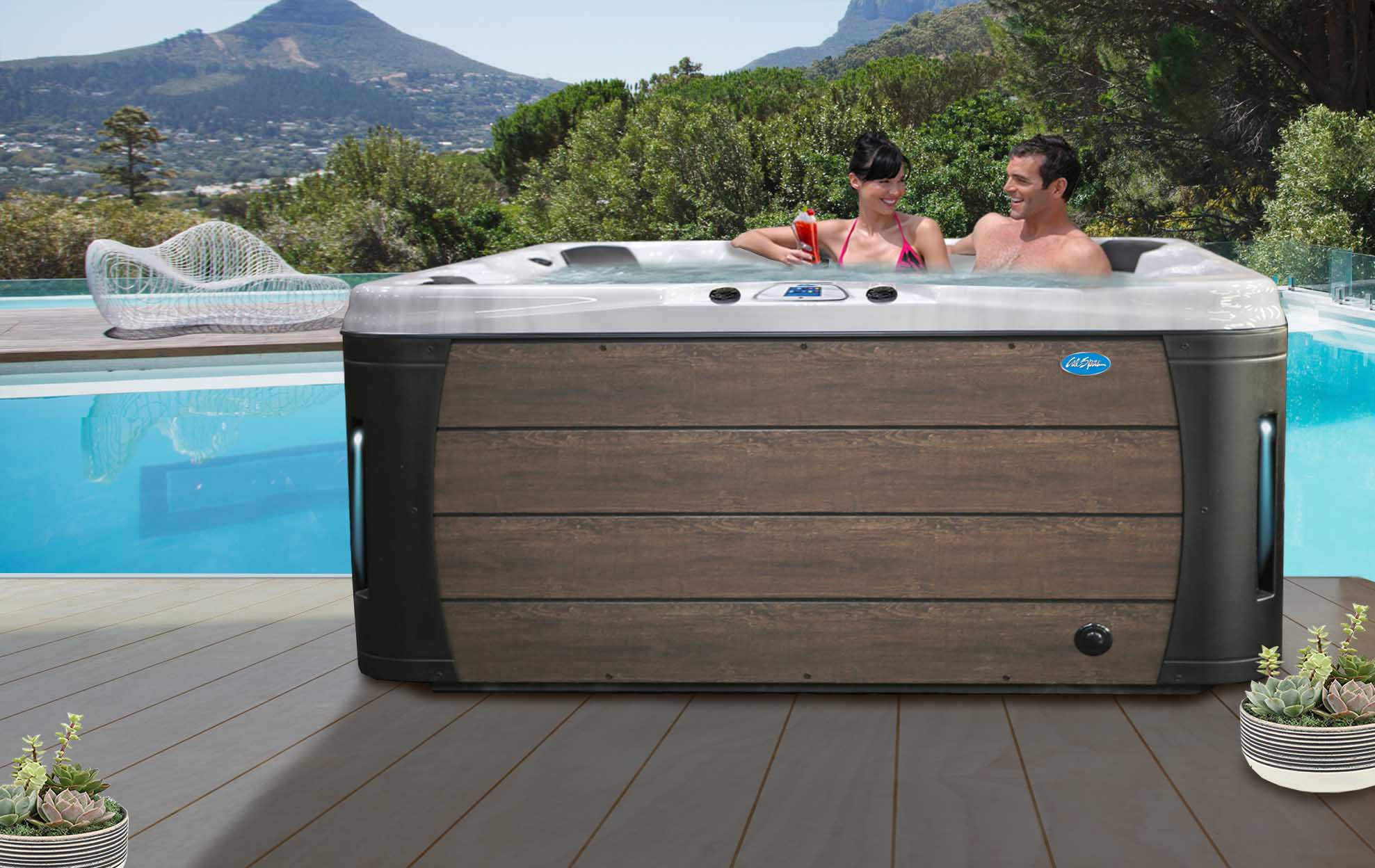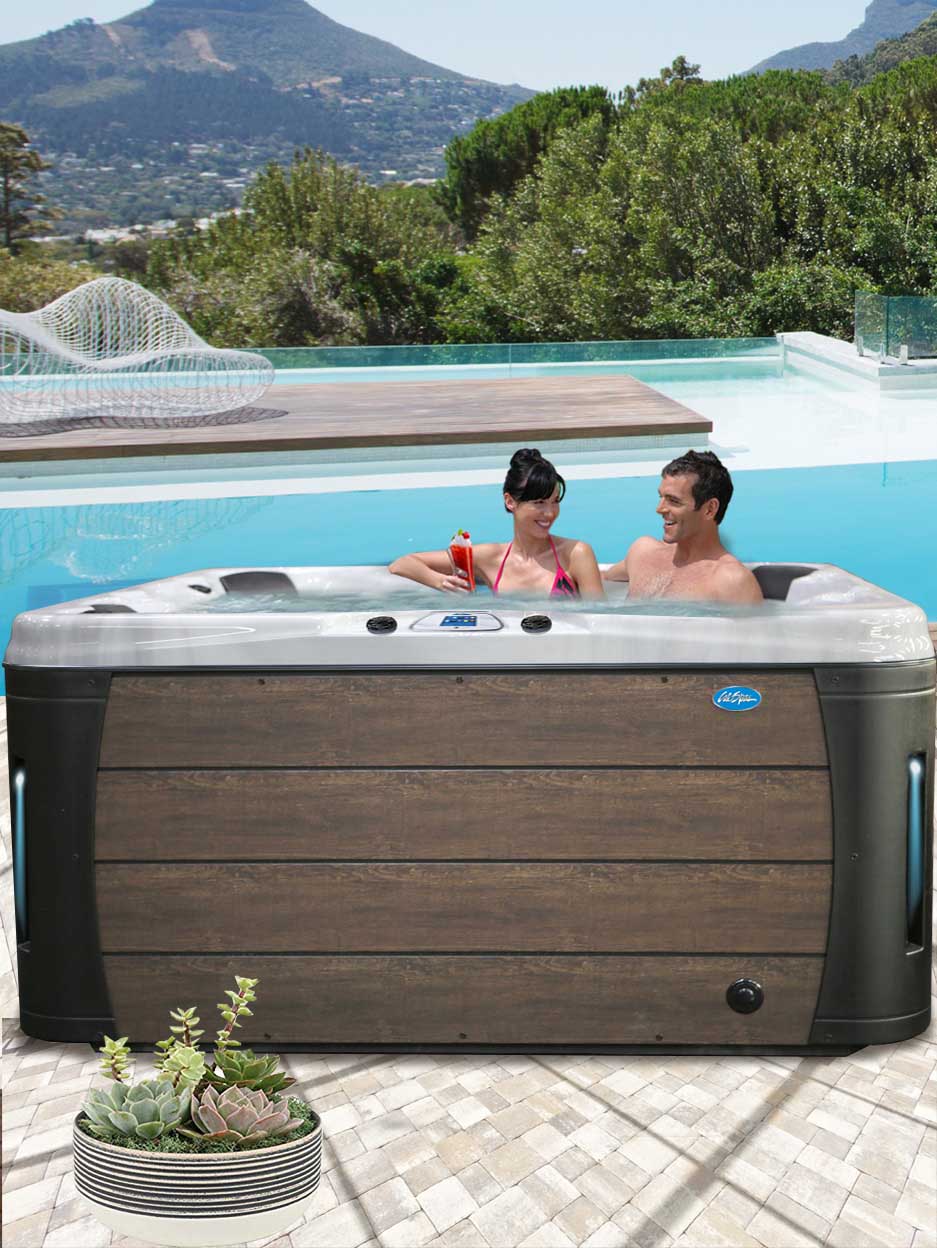 EXPLORE THE X SERIES TODAY!
Cal Spas X-Series combines our best models from our most popular lines and took them to the next level of visual and ergonomic design. Pick the right spa for you today from our wide selections and jump into full hydrotherapy!
SEAMLESS EXPERIENCE ON A STUNNING DISPLAY
This beautifully designed control panel offers a worry free interface and is presented on a breathtakingly clear display that can be read from all angles. Its sealed constructions allows for operation even when wet and its responsiveness is on par with state of the art touch screens found in smart phones and other mobile touch devices.
FULL CONTROL ANYTIME, ANYWHERE
Never before seen software implementation allows for complete control and diagnostic from an app on your smart phone. Cal Connect™ offers real time monitoring and control to make sure your spa is always ready for your to escape to.
TALK TO YOUR FUTURE-COMPATIBLE SPA
Connect your spa to smart appliances inside your house, such as Alexa! Voice-control your spa settings, inquire for current temperature or setup schedules! Application is compatible with most common smart devices such as alexa and google and is upgrade-able without the need to purchase additional hardware, talk about FUTURE-COMPATIBLE spa!
DIAGNOSE SPA TROUBLES REMOTELY
Our online portal is available 24/7. Connect and talk to your dealer online and have them diagnose your spa from anywhere. The technician will arrive with full knowledge of your spa trouble, no more back-and-forth, saving you time and money!
BREATHTAKING LOOKS. UNCOMPROMISED DURABILITY.
BREATHTAKING LOOKS. UNCOMPROMISED DURABILITY.
THE ONLY WAY TO KEEP YOUR SPA COVERED
You know you are protected when the same materials used in the Himalayas, cold expiditions or long summer tents are also used on your spa cover! The Cal Armor Cover offers a beautiful accent to your spa with a fraction of the weight, and three times the durability of traditional vinyl tops. Avoid the cracking, fading, and eyesore of vinyl and experience what true engineering can offer.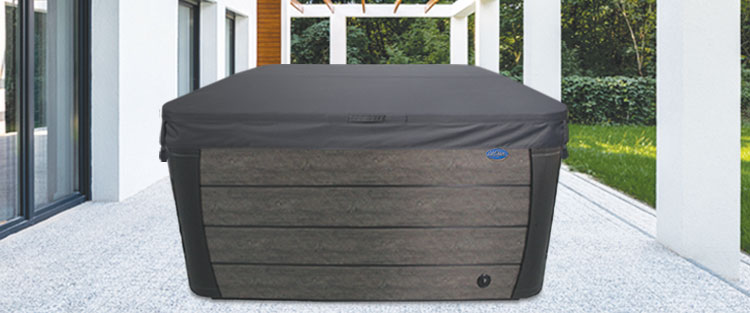 AESTHETICALLY FITS ANY SPACE
The Elite™ Cabinet offers an aesthetically pleasing upgrade using revolutionary composite materials that will withstand the sun and elements keeping the interior of your spa always protected. Unlike other cabinets that uses a thin film outside the panel for color, our cabinets carry its color all-througout the material making it scratch tolerant as it gains more natural worn-out wood beauty as it ages.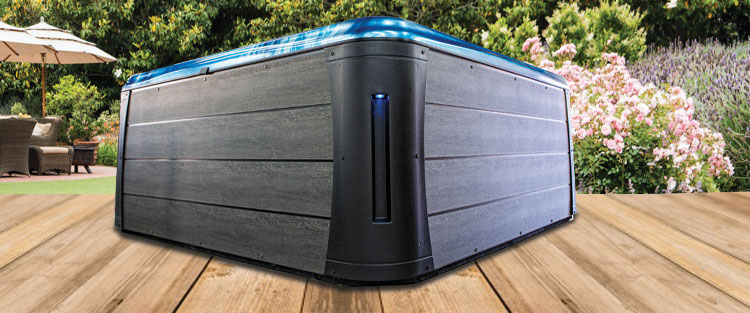 LIGHT UP THE MOOD
They say its all in the proper lighting.. Now with our new beam lights you can radiate whatever atmosphere or ambiance you are carrying out with your own choice of color. Create that pleasing visual stimulation for your spa party or accent those corners with a strike of deep blue for a more romantic, relaxing time.
UNPARALLELED TRACTION
This new safety addition allows for maximum grip when stepping in or out of your spa. Elegant design without sacrificing functionality, the Cal Grip is a must have for every spa!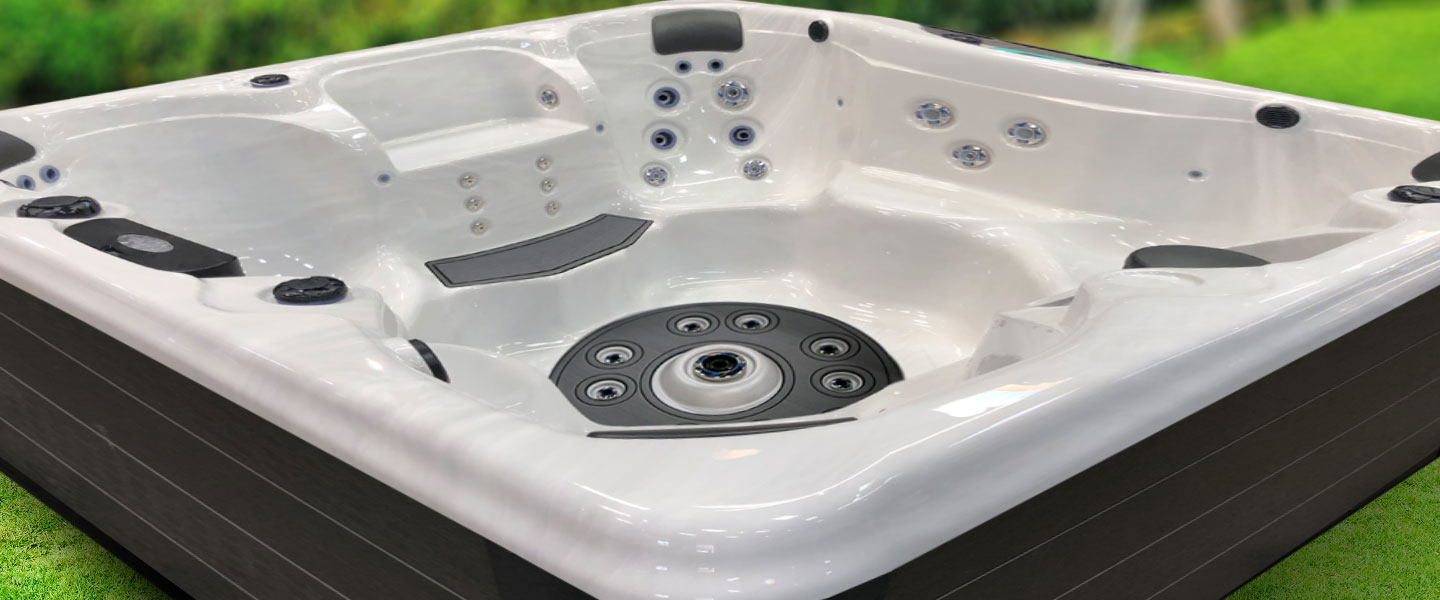 NEVER SLIP AGAIN, EVER.
Our CalGrip™ matches all of our x-series spas adding enjoyment, safety and peace of mind when using your spa as an exercise equipment or fun aquatic sports with the kids!